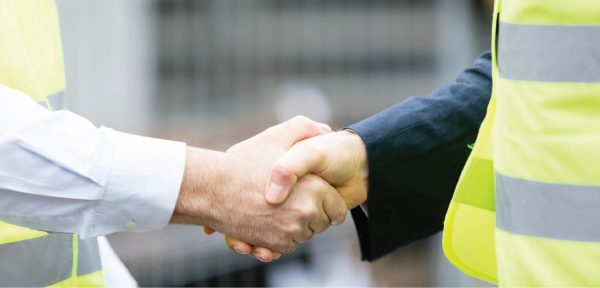 Contract advice from the experts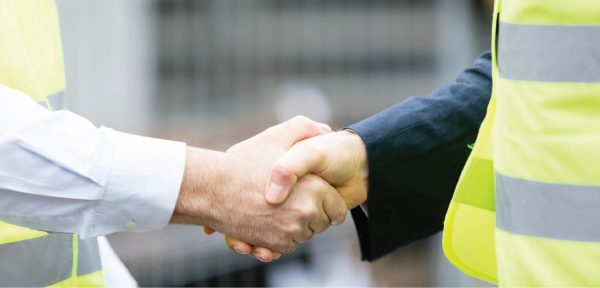 Need contract advice from our experts? Get in touch with Cooper & Hall today!
In a perfect world, construction projects are drawn up and agreed, materials bought, and buildings completed to the satisfaction of everyone involved.
As anyone who works in our industry knows, a 'perfect world' doesn't exist.
Every job changes at some point in the schedule – it might be for incidentals, or to add another floor! Whatever the reason for alterations, contract safeguards are in place to keep all parties focused on hitting deadlines within budget.
In a recent blog we spoke about how the NEC3 Contracts foster mutual trust and cooperation from the employer through the contracting chain.
At Cooper & Hall we are expert at getting the most from NEC3 for our clients, helping them to manage the unexpected.
Our understanding of the fine print allows us to either provide advice from the outset on how to tackle the strict timetables, or take responsibility so that each stage runs smoothly.
Here are some tips from C&H Senior Quantity Surveyor Steve McMillan to help you report and record changes to the timing, quality, price, or works information programme, under the NEC3 Contract:
notify a Compensation Event within the timetable stipulated by the contract
if the other party fails to respond, issue a reminder
if they still ignore your communication, the Compensation Event notice is accepted by default
the other party can ask you to submit a Compensation Event quotation, which you must do within the timetable stipulated in the contract
if you issue a quotation on time, but no response is received, you must issue a reminder
if still no response is received (within the period stipulated in the contract), then your Compensation Event quotation is accepted by default
if you fail to issue a quotation you lose your entitlement to value the works.
Added Steve: "It is vitally important to act early on any changes to the contract. Taking advice from C&H on the workings of NEC3 can avoid legal wrangles and lead to a fair financial outcome."
Share: