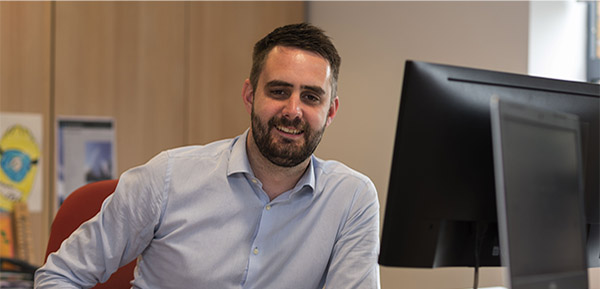 Counsellor Steve leads from the front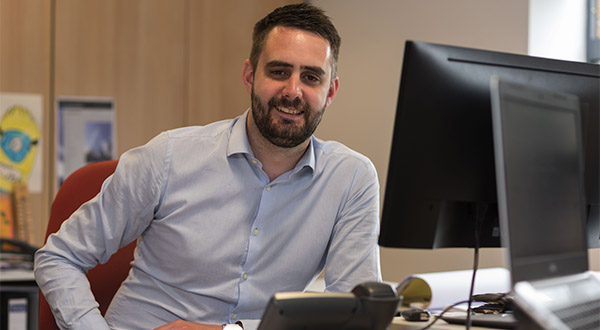 Cooper & Hall's Steve McMillan is using his experience to help colleagues further their careers.
Steve attended an RICS course to improve his skills as a supervisor and counsellor to those progressing with their Assessment of Professional Competence (APC).
C&H's Senior Quantity Surveyor & Regional Manager told the RICS how he benefitted from the face-to-face training:
Firstly, tell us a little more about your firm…
Established in 2002, we now have a team of 22 people operating nationwide from offices in North Yorkshire and Glasgow. We provide a full range of quantity surveying services, including PQS, bill of quantity production, post contract commercial management, dispute avoidance and resolution. Training forms a big part of our culture at Cooper & Hall. We currently have five fully qualified RICS professionals and two (soon to be four) progressing with their APC.
Why did you take the course?
I had previously successfully acted as a supervisor. I enjoyed the role, and the candidates were appreciative of my own APC experience. Becoming a counsellor was the next logical step for me as we have a number of staff looking to commence their APC journey. I wanted to attend the course to ensure that I was in the best place to assist them.
What parts of the course did you find most interesting?
I was very surprised to hear that candidates are typically required to answer between 90 – 110 questions during the final assessment interview. It was also interesting to hear about ARC, the online platform for recording the diary, submitting the final assessment. I would definitely recommend this course.
What were the key things you took away which you have since used to support candidates?
The minimum requirements for CPD on the structured routes is stated to be 48 hours per annum, but we were advised that candidates should aim to do more. Somewhere between 58 and 68 hours was recommended. I have since relayed this to our current APC candidates and assisted them in planning their CPD going forward to ensure this target is met.
What do you find most rewarding about being a supervisor or counsellor?
I enjoy being able to pass on experiences from my own professional learning and experience to the benefit of our candidates. My first candidate completed his final assessment in November last year. He passed first time. Whilst this was obviously a product of his own hard work, I regularly quizzed and challenged his work and directed him to concentrate on competencies where I thought his knowledge required improvement.
Share: