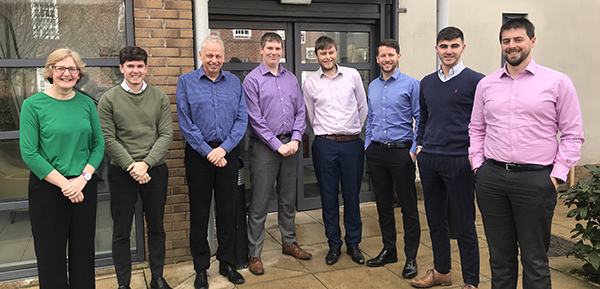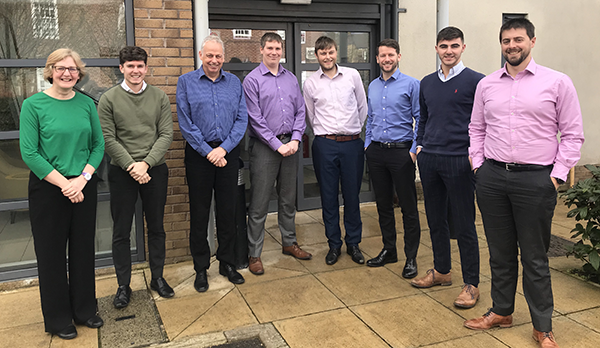 A team from Cooper & Hall take on the National Three Peaks Challenge on 6–7 June – attempting to reach all three summits within 24 hours. Sam Whitehouse explains why
This arduous expedition will see us climb the highest mountains in Scotland, England and Wales over the weekend. We are raising money to support the excellent work carried out by Saint Michael's Hospice and have set a target of FIVE THOUSAND POUNDS. To donate go to: https://lnkd.in/gK3J666
Here's our task …
We start out in the Scottish Highlands climbing Ben Nevis on the Saturday afternoon. This is the highest peak and longest walk of the challenge. We'll then jump in the minibus and head South to the Lake District, where the team's navigation skills will be put to the test with a night-time ascent of Scafell Pike. The last leg of driving on Sunday morning takes us to Snowdonia where tired legs will tackle the Pyg track to the top of Snowdon (Yr Wyddfa).
The team are preparing for the challenge with a 20-mile training hike in May. They are:
Sam Whitehouse
Mat Evans
Bradley Everitt
Alison Duncan
Richard Wilcock
Lyes Berkache
Ian Wilcock
Tom 'The Stig' Hornsey – Team Driver
Where the money goes:
Saint Michael's Hospice exists to improve the lives of people in the Harrogate district affected by terminal illness. They do this by providing hospice care to individuals living with terminal illness and their loved ones.
One in three people in the Harrogate district are touched by hospice care at some point in their lives. Without the services provided by organisations like Saint Michael's, people are left to face the complex issues and forgotten challenges of terminal illness alone.
They currently spend £6 million a year providing local hospice care and training other organisations to offer hospice standard care. That works out at £15,500 a day to fund the work they do. With very little government funding, Saint Michael's relies on financial help to fund around 80% of the work.
Share: