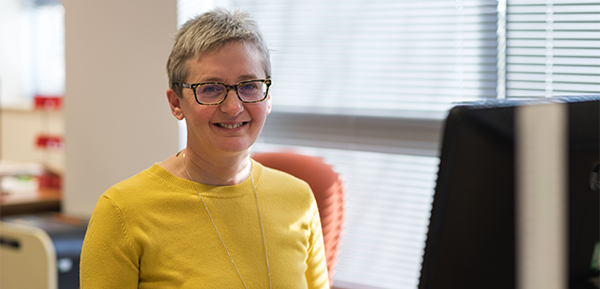 Setting Your Records Straight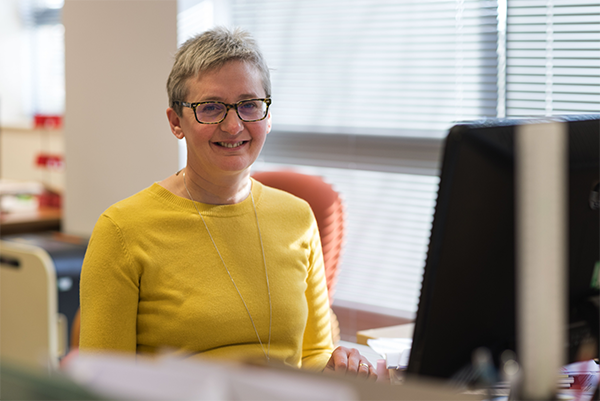 Senior Quantity Surveyor Alison Duncan shows how proper record keeping is essential for the smooth running of a project
Good record keeping is vital in any business. However, the construction industry is unique in terms of the volume and the variety of information exchanged between parties over the course of a project. Successful companies stay in control of this information flow with effective record keeping and management. If this mass of information is not recorded and managed properly, how can you know whether you are acting in accordance with the contract or working from the latest information? The absence of, or poor filing of records, creates uncertainty and greater room for error which can and often does result in conflict between parties. At Cooper & Hall we are regularly asked to support clients who find themselves involved in, or heading towards, such a dispute.
Usually, the first thing we need to see is a copy of the contract, followed by the project files which we hope will contain a "paper trail" of evidence to untangle the circumstances of the dispute. Unfortunately, we often find that a written contract doesn't exist along with very little other meaningful information.
Here is a summary of tips for project record keeping based on C&H's own systems, good practice and what we know from experience is needed to best serve our clients. These recommendations apply universally to our varied client base, which includes employers, contractors, subcontractors, suppliers and insolvency practitioners:
The contract – ensure you have a full copy of the final version of the contract – the one which includes all the agreed changes to terms and conditions that you negotiated. This document tells you what your obligations are and how and when to fulfil them – from applying for payment, to reporting progress and managing change.
Warranty agreements – file these with the contract. These documents detail your ongoing liabilities after the date for completion.
General project correspondence – consider having a central folder for all inbound and outbound email correspondence, where all emails related to the project are stored. A good email management system is essential for organising, saving and archiving messages and a central record will avoid the need to trawl though individual staff email accounts.
Correspondence between parties – for example: notices, instructions, programmes, design information, minutes, progress reports, payment applications. Be sure all meetings are recorded either formally or in a personal notebook and circulate them – and ask for correction of minutes in writing if they are not a fair record. Ensure drawings, and associated revisions and comments, are filed together in a logical way so design development and variations can be identified early. If using a web-portal, ensure information is regularly downloaded. Copy information from the central folder (3. above) to simple subfolders such as "Minutes" or "Design". This will allow specific information to be quickly found.
Domestic / internal correspondence – for example: purchase orders, internal meeting notes, tender information, subcontractor correspondence, site records, cost reporting and site diaries. Again, file these to both general correspondence and the relevant central subfolders. Site records can be vitally important, particularly in relation to claims for delay and disruption. Time needs to be set aside every day by site representatives to factually record the day's activities. A site diary format, including space to enter the number of operatives on site, what they were doing, where they were working, visitors and deliveries to site, weather conditions, plant and machinery in use, will all build a picture of site conditions and any factors affecting progress. The signing-in sheet and gate log should also be kept as a record of labour resources. Photographs are a very effective visual aid which illustrate and support written records. They should be taken regularly and downloaded into chronological folders. Live camera site monitoring is another now widely available resource to document progress. Marking up drawings to show progress is a low-tech method which can be just as effective. Smart phones, with a camera and scanning app, also make it easy to make electronic records from paper delivery notes or handwritten site memos. For contemporary records to be reliable, they need to be accurate. They will then support and corroborate each other.
Operate Quality Assurance management – a simple QA management system is the most effective method of record keeping in our experience. By using the process to design standard forms which encompass the whole project life, from estimating stage to completion – prompting the user to record key information – allows proper recording to become embedded as routine procedure in your organisation. Handover sheets, inspection and testing records, and Requests for Information (RFIs) are all excellent examples of objective evidence showing when key activities occurred. Such forms should be completed methodically as works proceed and stored centrally.
Having a good set of written records will not prevent you from being in dispute but they will put you in the best position to defend or prosecute a claim. They will also help you identify problems when they are small and manageable, so you can take effective action before they develop into crises.
If you need guidance designing, administering or applying a simple and effective record keeping system, C&H can help – please get in touch.
Share: